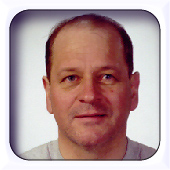 Gunnar Þór Jónsson lives at Stóri-Núpur in Gnúpverjahreppur, is married to Ingunn Sveinsdóttir and they have four children.
He is a mechanical mastercraftsman.
Gunnar is graduated from The music school of Árnessýsla.
He is a member of The Icelandic Opera choir among others.
Gunnar has edited Fréttabréf Ungmennafélags Gnúpverja for many years.
Try out our Net Mall. Cosmetics, vitamins, health products and The Big Planet Net Mall. Favourable prices. !